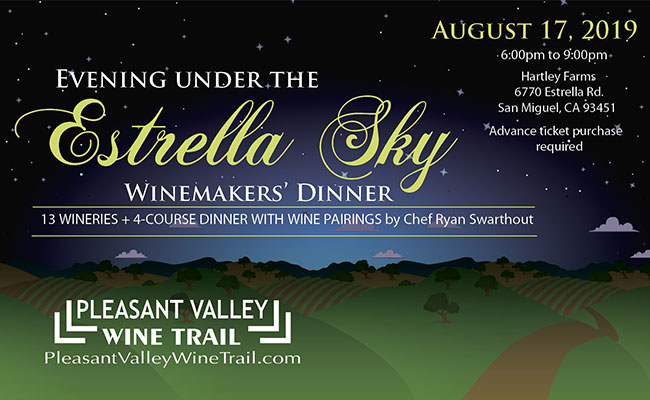 Evening Under The Estrella Sky Winemakers' Dinner
Saturday, August 17th 2019
6 PM – 9 PM
VIEW MENU & PURCHASE TICKETS HERE

You're invited to the "Evening under the Estrella Sky" Winemakers' Dinner! Spend the evening with winemakers under the stars for a great cause.
The winemakers and owners of The Pleasant Valley Wine Trail wineries will come together in a beautiful setting at Hartley Farms for a fabulous evening of wine, food and music — and all proceeds will be donated to The Pleasant Valley School.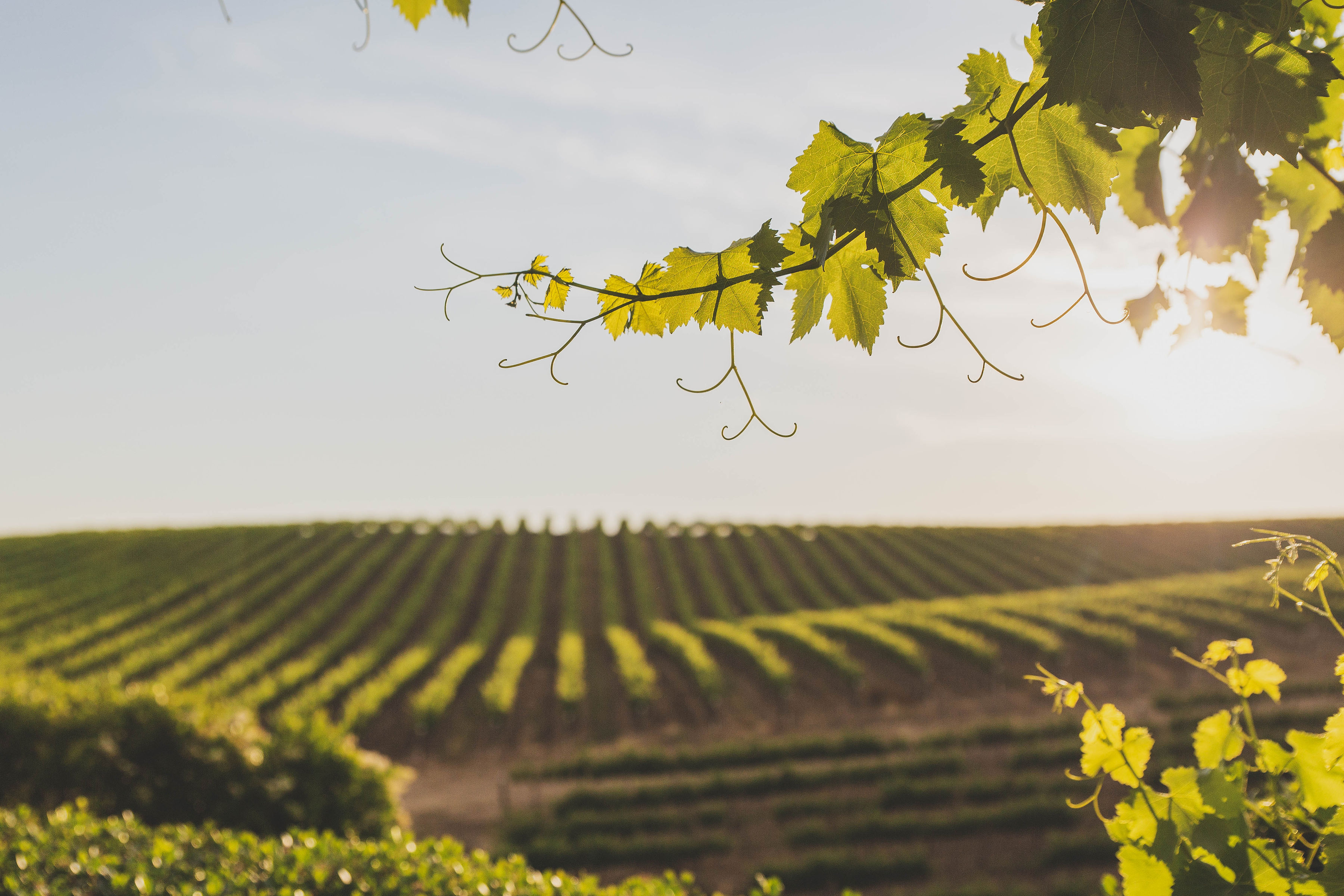 A Night In Tuscany: Harvest Winemaker Dinner
Friday, August 23rd 2019
6 PM
$150 per person
VIEW MENU & PURCHASE TICKETS HERE

The beginning of the harvest season has been honored as a time of celebration throughout the ages. At VSJ, we celebrate the first grapes of the year surrounded by friends and family accompanied by amazing food and wine. This August, we invite you to transport yourself to Italy for a 7-course meal  prepared by Chef Yavanna Tuftee.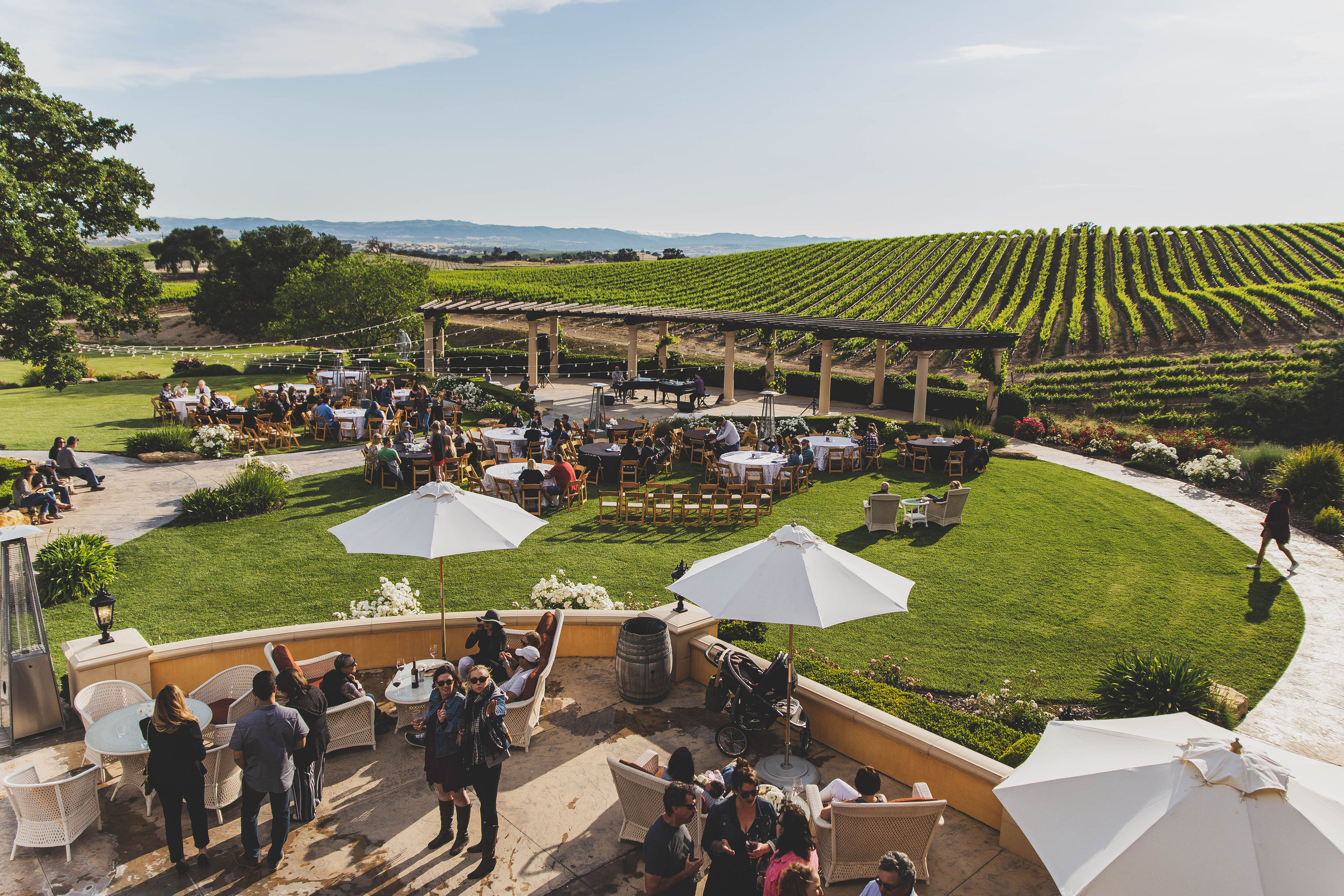 2019 Summer Music Series Talent
Sunday Afternoons 1 pm – 4 pm

Complimentary 

July 28 – Those Guys
August 4 – Martin Paris Trio
August 11 – Bear Market Riot
August 18 – Nicole Stromsoe Duo
August 25 – Loren Radis
September 1 – Albert Jr. Duo
September 8 – Martin Paris Trio
September 15 – Rolf G
September 22 – Noach Tangeras Duo
September 29 – Les Beck Duo
October 6 – Natalie Gelman
October 13 – Jan and Ted's Excellent Adventure
October 19 – Black Market Trio
October 20 – Wine Country Troubadours